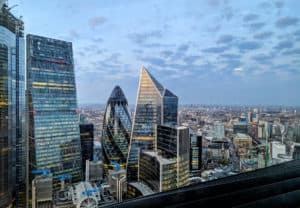 The London Stock Exchange Group's clearinghouse LCH has gone live with US credit index options clearing via its LCH CDSClear business. 
LCH said it was the first to offer clearing of credit index options back in 2017, with the recent expansion now including the credit default swap index (CDX) investment-grade 5Y and CDX high yield 5Y indices.
The expansion covers one month, two month, and three-month expiries on the CDX.IG 5YR OTR and OTR-1 series and CDX.HY 5YR OTR and OTR-1 series.
"JP Morgan has a long-standing commitment to US credit index options trading and clearing offers substantial benefits to the asset class including additional netting opportunities to risk manage portfolios," Aymeric Paillat, global head of credit index and options trading at JP Morgan commented on the launch. "Today's announcement also opens the door to more trading participants in the product."
The news follows a series of new client clearing members for credit default swaps at LCH throughout this year, such as Bank of America and Morgan Stanley.
Morgan Stanley went live with LCH for client clearing via CDSClear in July. More recently in October, Bank of America cleared its first trade with Aegon after going live with client clearing at LCH CDSClear.
"LCH was the first CCP to clear credit index options in 2017, and we have successfully built significant liquidity in the product, with over €64 bn iTraxx options cleared in 2020 to date," said Frank Soussan, global head of CDSClear and EquityClear at LCH.
"We are pleased to have strong support from the dealers for clearing options and the addition of these CDX high yield and CDX investment-grade indices is a significant enhancement to our offering, complementing the broad set of cleared products we already offer."