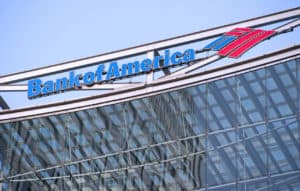 Bank of America has cleared its first trade with Aegon after going live with client clearing for credit derivatives at central counterparty LCH CDSClear.
LCH confirmed in a statement that Bank of America will now provide client clearing though its European entities on CDSClear, as the clearing house continues to target expansion of its CDSClear membership and client clearing business.
"We're pleased to have gone live as a clearing broker of LCH CDSClear, providing our clients access to clearing of a wide range of credit derivatives products," said global head of OTC clearing at Bank of America, Felicia Grumet.
"The associated cross margining opportunity of clearing a wide range of products at CDSClear offers clients capital opportunities "In addition to operational efficiencies offered by clearing, clients benefit from strong risk management protection."
LCH has been working with buy-side firms through the service since March 2017 when Amundi went live on CDSClear. In August, LCH said that BlueCrest Capital Management had cleared its first European index trade on LCH's CDSClear.
"I'm delighted to welcome Bank of America as our latest clearing broker, providing CDSClear's services to its clients," said global head of CDSClear at LCH, Frank Soussan. "This follows the recent launch of clearing of the iTraxx ESG index and enhancements to our margin framework. The go-live underlines CDSClear's continued growth and support for member and client clearing."
Last month, LCH went live with clearing the new environmental, social and governance (ESG) iTraxx index series, which went live for trading in June this year. LCH said at the time CDSClear was the first clearing house to offer clearing of the product.