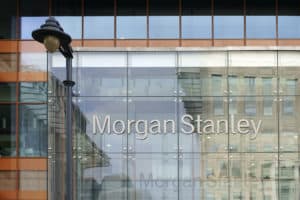 Morgan Stanley has gone live with LCH as the latest investment bank to launch client clearing of credit default swaps via CDSClear.
The move means that Morgan Stanley and its clients gain access the LCH CDSClear's credit derivatives referencing single names and indices, and can act as a clearing broker for clearing credit default swaps for its client base.
"As an increasing number of our clients either become mandated or look to clear credit derivatives, it's important that we are able to offer them the broadest range of products," said Mark Bortnik, European head of derivatives clearing at Morgan Stanley. "Adding LCH CDSClear to our client clearing platform ensures we continue to offer our clients a differentiated and best in class solution."
Morgan Stanley joins several other investment banks in launching client clearing through LCH CDSClear, including Deutsche Bank which became the first German bank to do so in April, and Banca IMI which was the first Italian clearing member to join the CDSClear service around the same time.
"I'm delighted that Morgan Stanley has extended its membership and that their clients will now be able to access our services," Frank Soussan, global head of CDSClear, added. "2019 has been an exceptional year for us so far in terms of growing client participation and volumes, and we look forward to continuing this growth trajectory over the coming months."
LCH CDSClear cleared a record €695.1 billion in notional during the first half of this year across European and US index and single name credit default swaps and index options, up 21% from the same period last year.
The clearinghouse also saw a record month of activity in June, with €138 billion cleared across European and US products. More than 130 new clients also went live with CDSClear during the first half of the year, with 149 clients in total live on the service as of 30 June.