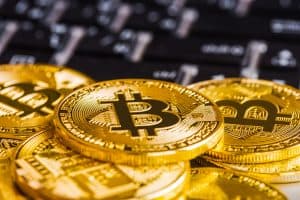 Institutional-grade digital assets trading venue GFO-X has entered into a strategic partnership with LSEG's LCH SA to launch the UK's first centrally cleared trading venue for derivatives in this space.
At launch, GFO-X will offer trading in cash-settled BTC index futures and options.
The pair  will provide clearing on cash-settled digital asset index derivatives.
According to GFO-X, the firm will be taking the first steps to extract efficiencies from new technologies within a traditional market structure, with the goal of delivering 24/7 trading to global regulated digital asset markets. 
The launch is currently scheduled for Q4 2023, subject to completion of LCH SA regulatory approvals.
"Bitcoin index futures and options are a rapidly growing asset class, with increasing interest among institutional market participants looking for access within a regulated environment they are familiar with," said Frank Soussan, head of LCH DigitalAssetClear.
"Offering centralised clearing for these cash-settled dollar-denominated crypto derivatives contracts on GFO-X is an important development for the market."
GFO-X and LCH SA stated that they have been working with an advisory group comprising investment banks, trading firms and liquidity providers to optimise product design and risk methodologies.
"Recent market events in the trading of digital assets have highlighted the need for a safe, regulated venue where large financial institutions can trade at scale, while keeping their clients' assets protected," said Arnab Sen, chief executive and co-founder of GFO-X.
"As the UK's first regulated and centrally cleared trading venue focused entirely on digital asset futures and options, our joint vision is to ensure digital asset derivatives' trading and clearing requirements and growing demand can be met within a secure, highly regulated environment."