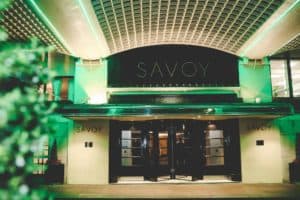 The TRADE is proud to reveal the shortlisted nominees for this year's EMS Awards, based upon performance in the Execution Management Systems Survey 2021, conducted earlier in the year.

Ratings for EMS vendors across key functional criteria were submitted by over 300 buy-side respondents, with top performers now recognised in the awards shortlist.
Our flagship awards night is returning to The Savoy in London on 4 November, following a successful Leaders in Trading: The Digital Experience (LiTDX) earlier this year.
The winners of the EMS Awards will be announced across the six categories including Best market access, Best platform adaptability, Best platform consistency, Best platform reliability, Best user experience and Overall outperformer during the 2021 awards ceremony.
Visit our event page for more information.
Best market access
FactSet Portware
FlexTrade
TORA
Virtu Triton
Best platform adaptability
FactSet Portware
Neovest
TORA
Virtu Triton
Best platform consistency  
FactSet Portware
Instinet Newport
TORA
Virtu Triton
Best platform reliability  
 
FactSet Portware

Instinet Newport
TORA
Virtu Triton
Best user experience
Instinet Newport
Neovest
TORA
Virtu Triton
Overall outperformer 
FactSet Portware
Instinet Newport
TORA
Virtu Triton