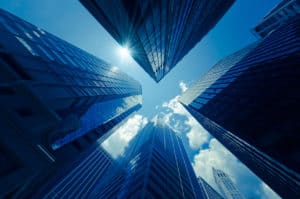 Liquidnet has promoted from within its recent appointment of a new head of trading alpha for its Americas equities business.
Simon Maughan has moved to Liquidnet's Americas equities division as head of trading alpha, having joined the firm as a product manager following its acquisition of AI-powered analytics specialist OTAS Technologies in 2017.
In the role, Maughan has been tasked with consolidating Liquidnet's existing equity analytics including TCA, algorithm performance and ATS measurement. He will also oversee alpha provision in terms of originating content and creating solutions. Maughan reports to Americas head of equities at Liquidnet, Matt Johnson.
"Equities trading is undergoing a revolution, with technology as the main driving force," Johnson commented. "Simon's wide-ranging technology expertise as well as his deep understanding of the equities trading landscape will be invaluable as we accelerate our collaboration with Liquidnet Members to deliver differentiated alpha solutions based on their individual needs."
The Americas equities business at Liquidnet focuses on three areas including ATS block trading, electronic/program trading, and execution consultancy.
At the start of the year, Liquidnet appointed the co-founder of institutional research marketplace RSRCHXchange, Vicky Sanders, as head of the firm's newly-created investment analytics business. Sanders recently told The TRADE about her new appointment and the technology trends impacting asset management as part of the TRADE Calls interview series.