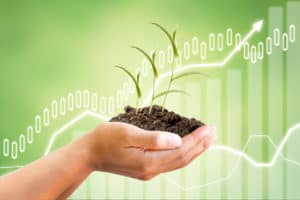 Liquidnet has joined the non-profit environmental, social and governance (ESG) membership network, Sustainable Trading.
Originally launched in February, the network is aimed at driving trading focused change around how the market approaches sustainability. Members of the network – which includes the buy- and sell-side as well as trading venues and FinTechs – will use the network as a forum to collaborate on how to develop solutions to ESG issues in trading including considering how the industry builds, maintains and operates trading infrastructure and the environmental impact this has.
"We are enthused to be joining the Sustainable Trading Network. If we have learned anything from the past couple of years it is that global issues require global collaboration," said Rob Cranston, global head of equities product at Liquidnet.
"There is clear shift within the corporate world and financial services as a whole to create shared value within society, addressing societal needs and challenges through business models. We are hopeful the group can be a strong part of the solution to these challenges."
Speaking to The TRADE at the time of the launch, Sustainable Trading founder Duncan Higgins, said the network was designed to encourage positive change outside of regulation, instead creating industry best practices which are implemented voluntarily with transparency and accountability to investors and to the wider market.
"We can hold ourselves to account as an industry through the structure that we're going to create, to bring transparency between clients and providers so that it can be clear to a customer how well that firm is progressing on its journey to become more sustainable and to implement the best practices," he said. "I think that combination mechanism is what ensures that this isn't something that someone can just join to get the badge and not make any progress."