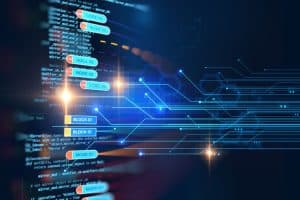 The UK's capital city is the preferred hub globally for blockchain-related ventures, according to a report from private equity firm Outlier Ventures.
The report, authored by research analyst at Outlier Ventures Joel John, highlighted the benefits of basing blockchain projects in London, including its regulatory environment, simple corporate registration, as well as its proximity to Europe.
Many companies in the space have already established their roots in London, which maintains almost five times as many blockchain startups, compared to other established blockchain hubs such as Zug and Berlin.
One in three of the 450 blockchain companies headquartered in London are also able to raise funding, the research added, with a combined $503 million having been invested in London blockchain firms since 2013.
Last year, several firms heavily focused on blockchain technology expanded operations in London or won backing from major established institutions. Blockchain vendor R3 doubled its office space in London to facilitate an aggressive hiring plan, as it looked to add 40 new hires to its main office.
More recently, the London Stock Exchange Group led a $20 million funding round in blockchain firm, Nivaura, which provides a digital investment banking platform for banks, exchanges and other firms to automate manual processes with the technology.
Various exchange operators including the Australian Securities Exchange and Hong Kong Exchanges and Clearing, as well as larger banks, are also exploring implementing blockchain technology to post-trade, clearing and settlement processes.
Outlier Ventures' report concluded that while almost 60% of all blockchain-related investments in London were in series A and B funding, the mortality rate is still high for startups. The conversion rate from seed stage to series A is 13% and only a mere 3% for series B.