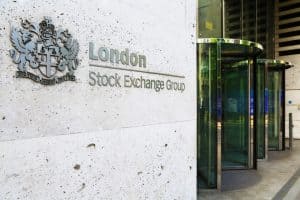 LSEG continued to make strong financial and operational progress in Q1 with total income (excluding recoveries) up 6.3% on a constant currency basis and up 6.8% adjusting for actions taken in response to the Ukraine/Russia conflict (U/R).  
The revenue impact of U/R is expected to be in the region of £60 million in 2022, mainly reflecting the suspension of Data & Analytics services to customers in Russia, with the largest impact in Trading & Banking.  
Capital Markets revenues were up 11.9% with Equities up 10.0%. Robust secondary market activity in Q1 offset the impact of weaker primary market issuance and the suspension of securities impacted by the U/R conflict.  
"LSEG has delivered a good first quarter, with strong underlying performance across all divisions," said David Schwimmer, CEO, LSEG. "Our ability to invest for growth, make strategic acquisitions and return capital to shareholders demonstrates the strength of the Group and its high-quality recurring revenues. The Group is well-positioned and we look forward to further progress during the rest of 2022." 
During the quarter LSEG announced two acquisitions to enhance its product offerings in Trading & Banking and Customer & Third-Party Risk as well as the divestment of BETA+, which, said Schwimmer, will simplify and refocus the Group's Wealth Solutions business.