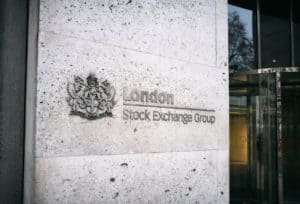 Two senior executives will replace the group head of investment solutions and CEO of FTSE Russell when he leaves in June, the London Stock Exchange Group (LSEG) has confirmed.
Lea Carty and Arne Staal will become head of investment solutions, and group head of indices and benchmarks, including FTSE Russell, respectively.
They replace Waqas Samad who is leaving LSEG in June to pursue another opportunity, after overseeing both investment solutions and the FTSE Russell business for the last two years.
Samad joined LSEG in January 2019 from Barclays where he previously CEO of risk analytics and index, replacing retiring FTSE founder and LSEG veteran Mark Makepeace when he assumed a non-executive chairman for information services role.
"On behalf of LSEG, I'd like to thank Waqas for his strong leadership of LSEG's Information Services division. We wish him every success in his future endeavours," said Andrea Remyn, chief product officer for data and analytics at LSEG.
Lea Carty joins the LSEG as head of the investment solutions business after most recently heading up buy-side solutions at Bloomberg where he was responsible for developing its portfolio analytics and index business, including the acquisition of the Barclays risk analytics and index services. 
He also spent nearly five years at Lehman Brothers as a managing director for capital markets research. 
"LSEG is well positioned to support institutional investors as they respond to seismic shifts in the industry: the move to passive, the accelerating incorporation of advanced technology, analytics and data into their investment processes, and the growing importance of sustainable finance," said Carty.
"I'm excited to join the business and partner with customers to create new open, transparent solutions that help them achieve their risk, return and sustainability objectives." 
Arne Staal has been with the LSEG since January, when he joined from Aberdeen Standard Investments last year, and will assume responsibility for the FTSE 100 business as group head of indices and benchmarks, reporting to Carty.