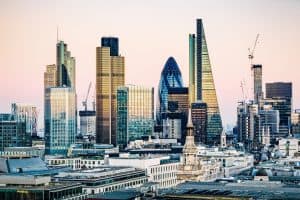 Asset management veteran and global head of macro systematic strategies at Aberdeen Standard Investments, Arne Staal, has joined the London Stock Exchange Group (LSEG) in a newly-created role within the firm's information services division. 
Staal joins LSEG as head of research and product management for information services, responsible for linking research and thought leadership to product strategy and development.
He has 14 years' experience in research and indexing at major investment firms, with in-depth knowledge of analytics, data platforms and active and passive investment strategies. Most recently, Staal was global head of macro systematic strategies and macro risk at Aberdeen Standard Investments. He has also held various roles at BlackRock iShares, Barclays Capital and Standard Life Investments.
"I am delighted to welcome Arne to LSEG in this newly created role," said Waqas Samad, group director of information services at LSEG. "He brings a wealth of experience of the indexing and analytics business having held a number of senior positions across the investment industry."
Staal joins LSEG as the exchange operator prepares to acquire data and analytics provider Refinitiv for $27 billion. Ahead of the closure of the deal, LSEG has been making changes to its services with a focus on streamlining trading and clearing.
Various changes to the senior management team have also been made, including group COO and CIO, Chris Corrado, who is due to depart in the first quarter this year. He will be replaced as COO by chief integration officer, David Shalders, and as CIO by Anthony McCarthy, who is chief information officer for LSEG's clearing house LCH.