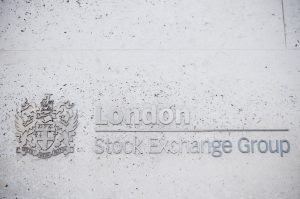 The London Stock Exchange Group (LSEG) has appointed a new chief operating officer after confirming Chris Corrado's intentions to leave early next year, amid moves to streamline its trading and clearing services.  
In a statement LSEG said Corrado, who also serves as chief information officer for the exchange operator, has decided to pursue other opportunities and will leave the company at the end of the first quarter next year.
He will be replaced as COO by chief integration officer, David Shalders, and as CIO by Anthony McCarthy, who is chief information officer for LSEG's clearing house LCH. Shalders takes on the role in addition to his current responsibilities as integration chief, which he took on in November after joining LSEG from brokerage Willis Tower Watson.
"During his four years with LSEG, Chris has successfully further developed the Group's technology infrastructure and operational resilience capabilities. Chris has attracted a talented group of technology leaders, which allows us to transition the function seamlessly into experienced hands," said David Schwimmer, CEO of LSEG.
"We wish Chris all the best with his future endeavours. We are delighted that Anthony and David will assume the roles of CIO and COO, respectively, bringing deep technology and operations experience to their new positions."
Corrado has been COO and CIO of LSEG since November 2015. Previously, he worked as a managing director at MSCI overseeing technology and data services. Prior to that, he held various technology-based roles at major banks including Morgan Stanley, Deutsche Bank and UBS.
The leadership changes at LSEG follow the exchange's recent move to merge certain business lines ahead of its $27 billion acquisition of data and analytics giant Refinitiv.
LSEG said LCH and its post-trade Italy businesses, Monte Titoli and CC&G, will be merged into a single division led by LCH CEO, Daniel Maguire, and the trade reporting service UnaVista, currently part of Information Services, will also become part of the newly combined post-trade business unit.
Schwimmer noted that the newly merged division would "ensure greater group-wide collaboration and aim to facilitate coordination amongst the different businesses with a view to developing commercial activities for the benefit of customers".