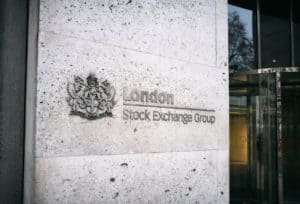 London Stock Exchange Group's (LSEG) chief executive has called the recent outages on Refinitiv's Eikon unacceptable following its third system failure since it acquired the data giant.
Speaking on the exchange's 2021 interim results call, David Schwimmer said the cause of the outages had been identified and were being addressed.
"Outages are completely unacceptable to me, they're unacceptable to our customers. We have had a corrupted server issue with our authentication system, so not with the underlying services or products including Eikon, and we have identified the issue and we are addressing it," said Schwimmer.
The Eikon news and data platform by the London Stock Exchange's Refinitiv has seen three outages since the transaction was completed at the start of this year with the most recent one taking place on Monday for several hours.
The issue started at around 14:30 GMT and affected Asia and the Europe, the Middle East and Africa (EMEA) region the most severely. While the outage was taking place, users could see news headlines and prices but were left unable to open data tools news stories.
LSEG's Refinitiv suffered a similar outage in April which also saw several of its products and services via its Eikon platform down for an extended period. Months later in June, Eikon experienced a further outage that lasted several hours, impacting firms during Asia market hours.
The exchange completed its $2.7 billion Refinitiv acquisition in January after confirming its plans to acquire the data and analytics giant in August 2019.
It was originally expected to be completed in the second half of the following year, however, competition concerns raised by the European Commission meant the exchange was forced to unload its Borsa Italiana business for €4.3 billion in October to get the green light for the deal.