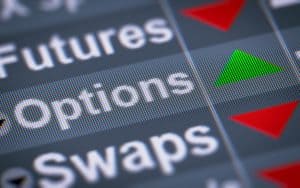 CurveGlobal, the London Stock Exchange Group's interest rate futures platform, has recruited a new sales executive to lead its expansion for the US market.
Robert Grillo joins CurveGlobal as head of business development for the Americas, based in New York, and will lead the platform's efforts to expand with US traders.
A 25-year industry veteran, Grillo joins CurveGlobal after a two-year hiatus and was previously president of OpenDoor Trading, the US treasuries trading platform. He has also served a variety of senior roles at investment banks and buy-side firms, including head of FICC e-sales and global head of institutional rate sales at Bank of America Merrill Lynch, and head of FIG rates sales at JP Morgan.
"Robert Grillo brings extensive experience in the rates space and his appointment underlines CurveGlobal's commitment to expanding our global customer base. CurveGlobal continues to see strong growth with peak total open interest this month up 2.6 times compared to January 2019," said Andy Ross, CEO of CurveGlobal.
In September CurveGlobal rolled out an 'all you can eat' trading fee scheme, whereby exchange members can execute an unlimited number of lots in any interest rate derivatives product over a certain period. In July, the exchange also reduced price increments for inter-commodity spreads (ICS) from half to tenth tick in a bid to enhance price discovery and price improvements for traders. 
However, in December Richard Walker, CurveGlobal's head of business development and a founding member of the exchange, left to become a researcher for machine learning technology.