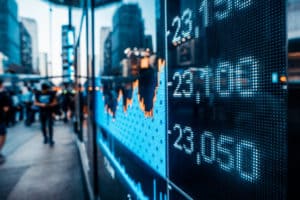 Interdealer broker Trad-X has confirmed the launch of a dealer-to-client electronic central limit order book, as it looks to provide an alternative to the traditional request for quote (RFQ) trading protocols.
Trad-X, which is subsidiary of Tradition, said that Aegon Asset Management was the first buy-side firm to execute a euro interest rate swap trade on the platform, with BNP Paribas acting as the counterparty. The trade was cleared by Eurex Clearing.
"Trad-X's central order book for non-dealers lowers barriers to market entry and we are pleased to be the first institution to complete a trade with a dealer on the platform," said Derek Milner, senior portfolio manager at Aegon Asset Management.
"We hope this gains traction across the market and increases the quality of pricing and efficiency of execution for all market participants. We believe the main advantages of this platform are certainty of execution, anonymity and access to offsetting non-dealers' exposures."
The multilateral trading facility (MTF) has been designed to replicate the benefits dealers gain from trading through a central limit order book model, including real-time and executable pricing, updates on a range of swaps products, tighter spreads and minimal information leakage.
"The completion of our first trades between dealer and non-dealer counterparties validates our model, proving it to be a credible alternative to RFQ protocols," Dan Marcus, CEO of Trad-X, added. "We expect this to be particularly beneficial for non-dealers trading standardised interest rate swap products, as it enables access to pricing for a wide range of trading instruments from multiple dealers in a very cost effective manner."