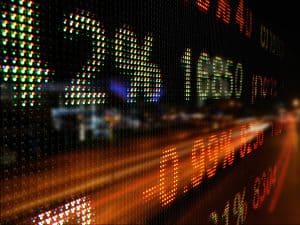 MarketAxess has revealed plans to establish a live order book providing market participants with a view of two-way, actionable prices in the most actively traded bonds on its Open Trading marketplace.
The company said that the live order book, known as Live Markets, will include prices for bonds including newly-issued debt, benchmark issues and news-driven securities, with several market makers already indicating support for the product.
"Following the significant adoption of our Open Trading marketplace, Live Markets is a natural progression of our anonymous trading protocols by providing continuously available liquidity for our investor and dealer clients," said Richard Schiffman, head of Open Trading at MarketAxess. "Live Markets brings live orders and live market maker prices together to form a unique institutional liquidity pool, ultimately improving transparency and driving greater transaction cost savings."
Open Trading is MarketAxess' flagship all-to-all platform which allows buy- and sell-side firms to connect anonymously through a central network in a bid to improve liquidity and reduce transaction costs.
Volumes traded via Open Trading increased to more than $134 billion in the first quarter this year, up from 66% in the same period last year. Open Trading also set a new monthly trading record of $45.5 billion in January. Chief executive officer at MarketAxess, Rick McVey, said at the time that Open Trading volumes grew rapidly across all four core products as dealer and investor clients "embrace the platform" as an important source of new liquidity.
MarketAxess added that Live Markets is due to go live in the second half this year and will initially support US investment grade corporate bonds, with plans to expand into other fixed income markets supported by its Open Trading marketplace in the future.