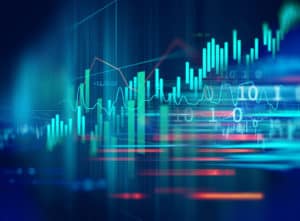 Asset manager MEAG has partnered with fixed income technology provider BondIT to digitise its credit risk workflows using the firm's Scorable Credit Analytics.  
The Scorable analytics will be used by the global credit research teams in Munich and New York at MEAG to support its credit exposure decisions during periods of market volatility.
Scorable analyses over 250 data variables as well as translates raw data from financial statements, fundamentals and capital market data into actionable insights for investors, enabling them to identify opportunities and risks ahead of the market.  
According to BondIT, Scorable leverages machine learning and explainable-AI (XAI) to predict changes in the credit risk profiles and rating transition probabilities of almost 3,000 corporate issuers.
"Working with BondIT is another important step in driving technological progress across our organisation," said Prashant Sharma, chief investment officer, public markets at MEAG. "We aim to continuously increase the quality and efficiency of our investment process, and technology plays a crucial part in this."
Several credit risk focused products have been launched in the last six months as participants seek to mitigate volatile market conditions.
Most recent was Bloomberg which rolled out its daily credit risk indicator in July aimed at providing firms with early warnings on rating downgrades and defaults ahead of traditional analysis.
"Better data drives better performance but translating the ever-growing amount of raw data into actionable insights can put a huge strain on resources. This is where our Explainable-AI can offer real added value in supporting analysts and asset managers in their investment decision-making", said Dr. David Curtis, head of global client business for BondIT and Scorable.