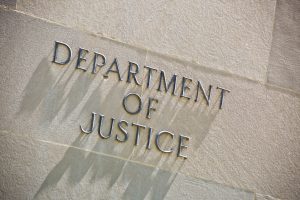 Merrill Lynch has been fined $25 million by authorities in the US after admitting it engaged in a multi-year spoofing scheme in the precious metals futures market.
The global commodities trading arm of Merrill Lynch agreed to pay the fine to resolve the US Department of Justice's investigation into the scheme which saw the firm's metals traders deceive market participants by placing fraudulent orders for futures contracts.
Merrill Lynch Commodities admitted that from at least 2008 until 2014, its precious metals traders placed orders for futures with intentions to cancel before execution, in a bid to create a false impression of increased supply and demand and manipulate the market.
Thousands of spoofed orders were placed on the Commodity Exchange (COMEX) by Merrill Lynch traders during the six-year period, according to the US Department of Justice.  
The Commodities Futures Trading Commission (CFTC) announced a separate settlement with Merrill Lynch Commodities related to the same spoofing scheme, under which the firm will pay a penalty of $11.5 million. The regulator stated that the illegal activities and attempts to manipulate the precious metals futures market did in fact cause artificial prices.
"Today's enforcement action shows that the Commission continues to aggressively pursue those who manipulate and spoof in our markets," said James McDonald, the director of enforcement at the CFTC. "If left unchecked, this sort of misconduct can undermine the integrity of the price discovery process, harm law-abiding market participants, and diminish confidence in our markets more generally. That's why we will continue to keep our markets free from spoofing and manipulation."
As part of the investigation, the Department of Justice said that it also obtained an indictment against Edward Bases and John Pacilio, two former precious metals traders at Merrill Lynch Commodities, and charges related to their involvement in the spoofing scheme are pending.