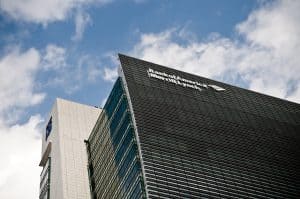 Merrill Lynch Wealth Management has chosen FactSet as its primary market data provider in a multi-year enterprise level deal.
FactSet will deploy its market data service to over 15,000 wealth management professionals across Merrill Lynch starting later this year.
Merrill Lynch will gain access to FactSet's web-based platform which offers multi-asset class content, analytics and global market data. The wealth manager will also use FactSet's data feeds which will be integrated into Merrill Lynch's applications and client portals.
"Wealth management is a growing part of our business and currently represents approximately 10 percent of our annual subscription value," said Phil Snow, chief executive officer at FactSet.
"Being selected by Merrill Lynch demonstrates how quickly we have progressed in this space and is a testament to the strength of our overall offering. We are thrilled to be expanding our relationship with Bank of America and look forward to supporting the ongoing success of their global wealth management team."
In April last year, FactSet acquired wealth management services provider Interactive Data Managed Solutions (IDMS) from Intercontinental Exchange to bolster its product suite and client base in the wealth industry.
IDSM provides real-time market data desktops and mobile services to financial advisors and their clients. The FactSet Digital Solutions business was renamed IDSM following the acquisition and its services were combined with FactSet's existing data coverage.
More recently, FactSet embarked on a blockchain technology partnership to provide its clients with access to various products offered by CG Blockchain. Both firms claimed at the time that it was the first example of blockchain being integrated with an order and execution management system (OEMS).