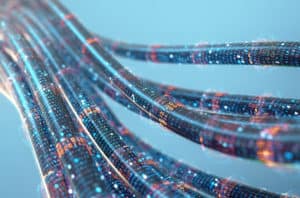 Regulators in Europe have taken a "pragmatic" approach to implementing a consolidated tape, industry participants told the audience as part of a panel hosted by The TRADE.
European regulators set out plans in November last year to implement a single real-time post-trade consolidated tape provider per asset class with mandatory contributions.
Panellists praised this mandated approach to implementing a long sought-after tape, but seemed less excited about the UK's plans for its own market data consolidation plans.
"Europe's markets are suffering and regulators have chosen transparency to fix them," said one panellist. "The European market is one of the most fragmented. The utility of having a tape is having a single view. We'll use depth of book data for other things."
Regulators in the UK have laid out potential plans for multiple tape providers as part of the Wholesale Markets Review (WMR), but have not specified whether it would be pre- or post-trade data…or both.
"Lessons have been learned by the European Commission and that is clear in their proposal put forward in November. There is political will. There is a mandate for a tape now and fall-back language that states that even ESMA could be a provider," one panellist said.
This view was mirrored with almost all industry participants on stage, however, one noted that the European plans had left some questions unanswered primarily around the commercial governance and how it will physically operate.
The UK's proposals for multiple consolidated tape providers have proved to be contentious, with many arguing this would muddy the waters and go some way to counteracting the positive change that having a consolidated data source might create.
"There're three main issues with that [multiple providers]. One is utility, you don't have a single reference price and the second is practicality," argued one panellist. "We've seen the commission go down a mandatory contribution route, the UK will have to do the same, but will each one have mandatory contributions? Linked to that is the commercial aspect – in the EU there will be minimum standards for what a tape is, it's difficult to see how that's going to work and I think that's why the EU went with a mandated model."
As a counter to this, one panellist suggested that the "only benefit" of the multiple tape model was that it could enable participants to maintain their existing data contracts as opposed to integrating new technology.
Revenue
However, the European proposal is not without its faults and the proposed revenue model that would see all profits generated from the tape channelled back to incumbent European exchanges has ruffled a lot of feathers.
Panellists were divided on how the tape should reward its contributors – unsurprisingly given their vastly different commercial agendas – with one speaker suggesting the revenue model was unfair and another suggesting that only those that contribute to the price formation process should profit.
"It [Europe's proposed revenue model] feels like a regulatory attempt to make exchanges engage," one panellist said. "I understand the argument that dark venues might be taking from the market and not giving back but I think it's tenuous."
The panel as a whole, however, agreed firmly that revenue share should be linked to the volume and quality of data contributed.
Pre- vs post-trade
The age-old debate of pre- vs post-trade transparency and what should be included in a consolidated tape reared its ugly head on stage. As one of the main bottlenecks to implementing a tape, participants are divided on whether a tape should include either or both.
The UK is yet to stipulate what its tape will include, although Europe has confirmed that it will be sticking to post-trade. Panellists were united in their desire for each tape on either side of the channel to contain the same data, and avoid diverging rule sets.
"Pre-trade transparency for equities is an area where we would like to develop proposals, and this will be essential for retail participants," one panellist said.
Pre-trade, noted another, would be essential for a fixed income consolidated tape. A post-trade tape for ETFs was desired by several of the speakers.
One thing is clear – the industry has been teetering around actually implementing a tape for several years now and at this point, stakeholders just want to see the thing done.
"We're all hiding behind discussions around the details. Someone should just come forward as an operator and suggest something that we can work on," said one panellist.
"A post-trade ETFs tape would be hugely welcome. There's not much appetite for pre-trade in that space. I'm conscious we don't do something for the sake of doing all things. Let's not stop doing post-trade just because we can't get agreement for pre-trade."
The consolidated tape panel was the second of a series of three panels hosted by The TRADE at LSE on Tuesday as part of its inaugural Mifid II Review Roadshow, attended by over 100 industry participants.
Click here for more information about additional Mifid Roadshow events taking place across Europe this summer.