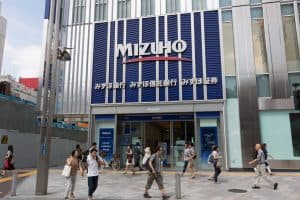 Mizuho International has bolstered its fixed income trading team with seven new hires from HSBC, Barclays, Deutsche Bank, Bank of America Merrill Lynch and other major institutions.
During September and October, several traders have joined the fixed income trading business at Mizuho, including senior corporate credit trader at HSBC, Ed Brunni, Bank of America Merrill Lynch's former director of high yield credit trading, Steve Munday, and co-head of asset-backed security (ABS) at Barclays, Chris Nias.
Brunni will be trading high yield, cross-over and hybrid corporate securities and Munday joins the high-yield trading team, while Nias joins the securitised product trading team covering secondary trading in ABS and collateralised loan obligation (CLO) products. All three will report to Claus Jorgensen, head of credit trading for EMEA at Mizuho International.
The sovereigns, supranationals and agencies (SSA) trading team at Mizuho has also been expanded with the hire of Jonny Vivas. He has previously worked on the rates sales desk at Mizuho, but spent the last 11 months working on the central bank sales desk at Deutsche Bank. Vivas will report to Greg Hickling, head of cash rates trading at Mizuho.
Credit Agricole's head of credit flow sales for France, Belgium and Luxemborg, Tristan Lagariggue, will also become part of the investment grades sales team at Mizuho, alongside Russell Feldman and Jack Czarnota, who previously worked at NatWest Markets and Jefferies respectively. Lagariggue, Feldman and Czarnota will be part of the sales effort headed up by Roy Martins, head of EMEA institutional sales and client relationship management at Mizuho International.
The string of hires follows Mizuho's appointment of Asif Godall, formerly co-chief investment officer at Cairn Capital and head of traded credit within HSBC's global banking and markets business, in March this year. Godall was appointed EMEA head of global markets at Mizuho, with a focus on fixed income sales and trading.
"These recent appointments demonstrate our commitment to building and strengthening our fixed income business and realigning our EMEA Global Markets business to focus on group collaboration. We are delighted that all individuals have chosen to join our efforts at