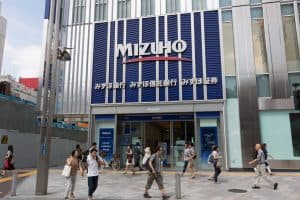 Japanese banking group Mizuho International has appointed a new EMEA head of global markets as Zahra Peerbhoy prepares to leave the company after just 15 months.
Asif Godall will take on the role from 25 March, replacing Peerbhoy who is due to depart Mizuho this month to pursue other opportunities. Mizuho first hired Peerbhoy in November 2017 as head of fixed income. She joined Mizuho after 24 years with Credit Suisse, most recently as a managing director within the global markets business.
Godall joins Mizuho from Cairn Capital where he served as co-chief investment officer for three years overseeing investments across multi-asset credit, structured credit and real estate.
Prior to his time at Cairn Capital, Godall spent over a decade at HSBC in various credit, fixed income derivatives and FX trading roles. Most recently, he was global head of traded credit within the global banking and markets business at HSBC.
In his new role, Godall will oversee the fixed income sales and trading, equities sales and trading, convertible bonds trading, structured solutions and derivative risk solutions businesses at Mizuho.
"Asif's appointment reflects our intention to further strengthen our global market's offering aligned with our growing primary markets franchise," said Suneel Bakhshi, CEO of Mizuho International. "With Asif's deep knowledge of Global Markets in developed and emerging markets, and his proven track record in managing global teams and growing revenues, I have every confidence in him delivering on our strategic priorities.
"Asif will be a member of the Executive Committee of Mizuho International. I would like to thank Zahra for her considerable commitment and contribution over the last 15 months and wish her the very best for the future."