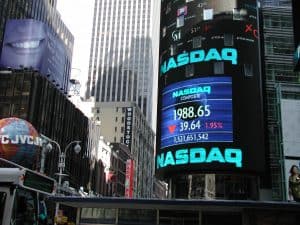 Exchange operator Nasdaq has said trading in its European exchange-listed environmental, social and governance (ESG) index future has surpassed one million contracts.
Launched a year ago in October 2018, Nasdaq added it has seen a steady increase in trading and interest in the future based on the OMXS30 ESG index, with more than 80% of the contracts traded so far coming from institutional clients.
As of 1 October, this year, open interest stood at SEK 4.6 billion, or $469 million, for more than 28,000 contracts. Commenting on ESG derivatives, Swedbank Robur's head of derivatives, Magnus Linder, stated that for his firm, ESG derivatives are necessary to provide clients with full exposure to ESG strategies and to manage daily cash flows.
"Money raised through OMXS30 ESG has ensured that one of our Index funds (Access Sweden) is fully invested and has money for cash withdrawals – a very real example of how sustainable investments create real value for investors," he added.
Nasdaq has made efforts recently to bolster its ESG offering, with the launch of a data portal for issuers and investors, and a reporting guide for issuers launched initially for the Nordic and Baltic markets, but has since been expanded for public and private companies globally.
"When we launched the OMXS30 ESG future, it was the first exchange listed ESG index future in the world. We are happy to see that with increasing innovation and a growing number of sustainable investment opportunities, investors continue to choose Nasdaq products," Alessandro Romani, head of European equity derivatives at Nasdaq, also commented.