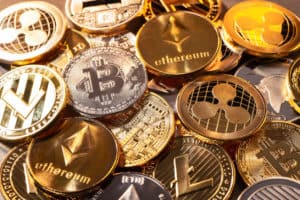 Crypto market maker B2C2 has appointed former global head of macro electronic trading at Morgan Stanley as its chief executive officer for EMEA.
Thomas Restout assumes the role and will report to Phillip Gillespie, group CEO, effective immediately.
Restout joins from Morgan Stanley where he was responsible for strategy, product innovation and execution across a range of disciplines, assets and trading protocols.
As part of his role, Restout operated as a member of the Morgan Stanley Securities Digital Currencies working group and oversaw crypto trading for the firm's fixed income division.
Previously in his career, Restout served as executive director for eFX electronic trading, EMEA at Goldman Sachs and as a foreign exchange trader at Natixis.
"Institutional interest in cryptocurrencies is spurring more TradFi participants into committing significant resources towards the understanding, productisation and commercialisation of digital markets," said Gillespie.
"Our appointment of Thomas adds additional and complementary market knowledge, as well as risk management and product innovation expertise to B2C2."
Restout's appointment follows that of Nicola White, who joined B2C2 last year as president of its US business. White joined from Citadel Securities where she served as fixed income chief operations officer.
"The tremendous growth of crypto assets during recent years shows its acceptance as an established asset class, attracting a growing range of institutional participants," said Restout.
"I am excited to be joining the team to help accelerate expansion by widening the offering further, through leveraging technology and quantitative approaches."