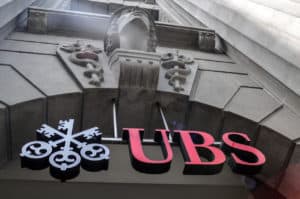 Efforts to unify the global markets business at UBS earlier this year have seemingly paid off for the investment bank, following a surge in revenues in the first quarter.
UBS undertook a restructure of its investment banking operations in January, which saw the global markets division combine its equities, foreign exchange, rates and credit trading into three verticals: execution and platform, derivatives and solutions, and financing.
Speaking to analysts on the bank's first quarter earnings call, group chief financial officer at UBS, Kirt Gardner, said that the bank believes it has grabbed market share in certain markets during the first quarter this year.
"We believe we gained market share in electronic trading and FX and equities, reflecting the continued investments in our platforms," Gardner said. "Our unified global markets model with integrated equities and FRC (foreign exchange, rates and credit) allowed us to manage risk more holistically across all asset classes. The combined setup resulted in faster decision-making and helped us react more nimbly to market moves."
Global markets revenues at UBS increased 44% during the first three months of the year compared to the same period last year, driven mainly by forex, rates and cash equities trading activities due to more client activity amid the recent market volatility.
UBS said in its fourth quarter 2019 earnings call that the move to streamline and restructure its investment banking activities cost the business around €100 million, and the changes took effect on 1 January this year.
"We successfully managed March's high volume and activity across our trading and client platforms, including peaks of three times the normal levels, which enabled us to gain market share and share of wallet with our clients," added Sergio Ermotti, group chief executive at UBS.
ING veteran Ralph Hamers is set to take over from Ermotti as group chief executive at UBS later this year. The long-standing CEO of ING will join UBS in September for a transition period before taking on the role fully in November. Ermotti has been CEO of UBS for the past nine years.