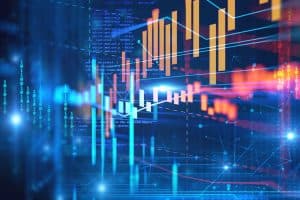 MSCI and MarketAxess have entered into a strategic collaboration to create portfolio analytics solutions and co-branded fixed income indexes, utilising MarketAxess' liquidity data.
MarketAxess' AI-powered pricing and liquidity indicators, such as relative liquidity score and tradability , will be integrated into MSCI's portfolio construction analytics tools and fixed income indexes.
In addition, MSCI's ESG rating will be leveraged by MarketAxess to provide global institutional clients with the identification and creation of more liquid and sustainable fixed income portfolios.
The collaboration between the two firms is subject to the execution of definitive agreements.
"As bond markets continue to evolve beyond over-the-counter trading coupled with compressed management fees, investors seek to effectively analyse and index fixed income securities," said Henry Fernandez, chairman and chief executive of MSCI.
"MSCI's strategic collaboration with MarketAxess will empower investors with portfolio analytics and index products, in addition to offering them tools and robust datasets in growing areas of interest, namely ESG."
MSCI's partnership with MarketAxess follows a collaboration with institutional digital asset investment product and services provider, Menai Financial Group, earlier this year. The partnership served as MSCI's first digital asset focused collaboration, with a focus on developing institutional tools.
Elsewhere, Cboe Global Markets and MSCI broadened their existing strategic relationship, extending Cboe's rights to offer options trading on MSCI global indices through 2031.
"This collaboration provides an opportunity to further enhance our mutual clients' trading outcomes by enabling them to power their portfolio construction process with MSCI's advanced analytics," said Rick McVey, chairman and chief executive of MarketAxess.