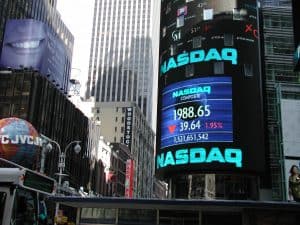 The chief executive of US-based Nasdaq Futures Exchange is due to step down from his role and leave the company, a spokesperson has confirmed to The TRADE.
Rick Beaman first joined Nasdaq in 2010 to head up sales and marketing for clearing of oil, natural gas and electricity transactions, and was appointed CEO of the business in 2016. He replaced Magnus Haglind who was appointed CEO of Nasdaq Futures in September 2014.
Beaman is leaving to pursue an opportunity with a startup, according to a person familiar with the matter, although details on the company he will be joining remain undisclosed.
Prior to joining Nasdaq, Beaman spent more than six years with collateral clearing and netting systems specialist VMAC LLC. He also worked as a general manager for seven years with energy electronic exchange and over the counter (OTC) brokerage TradeSpark Energy.
Nasdaq reported a 0.5% drop in revenues in the third quarter of this year compared to last year, from $603 million to $600 million. Net fixed income and commodities trading an clearing revenues stood at $19 million for the period, down by $1 million compared to third quarter last year.
The exchange operator said that the decline was primarily due to a drop in sales of US fixed income products and an unfavourable impact from changes in foreign exchange rates, which was partially offset by high net revenues at Nasdaq Futures Exchange.
Last month, Nasdaq announced that it had submitted a bid to acquire Swedish exchange and clearing technology provider Cinnober in a deal worth $190 million. The acquisition would serve to strengthen the Markets Technology business at the exchange, according to head of the unit Lars Ottersgard.
Speaking to The TRADE at the time, Lars Ottersgard, EVP and head of Market Technology at Nasdaq, said:  "We have seen an uptake in interest in our capabilities to deliver solutions both to the wider capital markets and into new marketplaces."