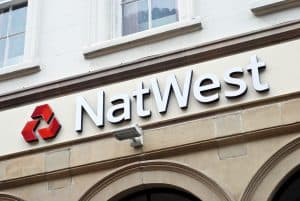 NatWest Markets has implemented a pre-trade workflow tool from data sharing platform, ipushpull, that will automate negotiations between its trading desk and the buy-side.
The Pushpull Quotes (PPQ) solution allows trading and sales to communicate detailed pricing and quote information using financial networks such as Symphony and standardised syntax within private bilateral chats. 
"We are seeing a massive acceleration of digitisation in capital markets. A convergence of live data sharing, chatbots and cloud means pre-trade workflow for non-standard complex trades can now be streamlined," said Matthew Cheung, chief executive officer of ipushpull.
Ipushpull stated that alongside NatWest Markets, three top tier banks, and a large UK asset manager are also using PPQ, and it has a pipeline of other firms interested in deploying the tool to automate pre-trade workflows.
NatWest Markets has been a partner of ipushpull for several years. In late 2019, the brokerage began using the vendor's axe interface to share trade axes with buy-side clients to increase efficiency across the sales trading desk.
Alongside NatWest Markets' decision to implement PPQ across its trading desk, ipushpull confirmed the former head of GBP inflation trading at NatWest Markets, Neil Weatherall, will join the firm to lead its product development and technical sales for the PPQ solution.
Previously in his career, Weatherall served at RBC Capital Markets for four years in sterling inflation related roles.
"Eliminating manual processes, creating standardisation and improving efficiency are paramount. There are a significant number of complex instruments or package trades where the pre-trade negotiation process is ripe for digitising and enhancing through our PPQ service," Weatherall commented.