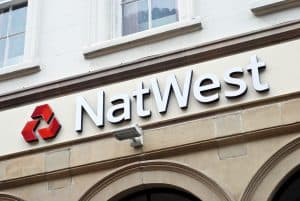 NatWest Markets has partnered with BNP Paribas for the execution and clearing of its listed derivatives activity after the UK broker announced earlier this year it would pull back from the business. 
The decision to partner with the French bank comes six months after RBS, which owns NatWest Markets, announced it would shut its client clearing and execution business for listed derivatives. Around 150 clients were told at the time to find alternative arrangements. 
"NatWest Markets Group continues to progress its strategy to refocus towards NatWest Group's corporate and institutional customers and reduce risk-weighted assets. During H1 2020, further refinements have been made to simplify the customer product suite, including exiting the custom index trading business and reduction of the third-party market making offering in flow ABS, RMBS, and CLO," NatWest Markets stated in its interim results at the end of July. 
"Additionally, NatWest Markets Group selected BNP Paribas as a strategic partner for the provision of execution and clearing of listed derivatives, following the decision to no longer offer these services for certain exchange traded derivatives, as announced in Q1 2020." 
The NatWest Markets team has recently undergone a major overhaul in the past year after its chief executive and chief financial officer stepped down in December. RBS has since downsized its markets division in efforts to transition away from risky rates trading. 
RBS exited the swaps clearing business in 2014, and according to data from the Futures Industry Association (FIA), the NatWest Markets business held just over $606 million in segregated funds for its derivatives business – relatively minuscule in comparison to bigger players such as Citi and JP Morgan. 
Meanwhile, BNP Paribas has reported a surge in profits from its trading business in the third quarter, off the back of a boom in volumes across its fixed income and currencies desk. Its stock trading and prime services division also saw strong activity, especially in equity derivatives.