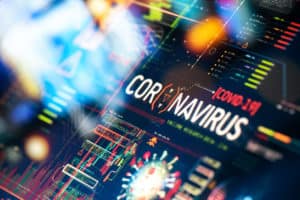 The majority of firms have been forced to change transaction reporting throughout this year due to inefficiencies and errors, research from compliance technology specialist Cappitech has found.
According to Cappitech's annual global regulatory reporting survey, which polled 89 market participants from banks, brokers, asset managers, hedge funds and corporates, revealed that 65% of firms overhauled their reporting in the last year.
The survey identified four key areas affecting firms' ability to comply with regulatory reporting requirements, including new and changing regulations, CME's decision to exit the regulatory reporting market, and the ongoing coronavirus pandemic.
"Existing regulatory reporting regimes could not be stopped due to the pandemic. Not only did firms see a significant increase in trading volumes, but coupled with working from home it created a challenging environment. Some relief was found by SFTR being delayed for three months and MAS delaying by a year new obligations," Cappitech chief executive, Ronen Kertis, told The TRADE.
As well as the pandemic, in May this year, CME Group confirmed it would be shutting down its regulatory reporting businesses alongside its European and Australian trade repositories. The move meant that more than a thousand of CME's clients have faced the task of transferring data and overhauling reporting processes as they switch vendors.
Similarly, German exchange group Deutsche Börse confirmed plans to offload its regulatory reporting hub. MarketAxess has since entered into an agreement to acquire the business from Deutsche Börse.  
In terms of efforts to improve transaction reporting processes, respondents in the Cappitech survey are targeting better data quality, reporting knowledge and expertise, prioritising reporting processes, and efficiency and enhancing completeness accuracy and timeliness of reporting, despite reduced budgets and the impact of the pandemic.
"All things considered, through hard work on the financial institutions' side together with the service providers working closely with them, we think that the industry did a pretty good job in maintaining reporting at a high level of completeness, accurate and timely reporting," Kertis added.