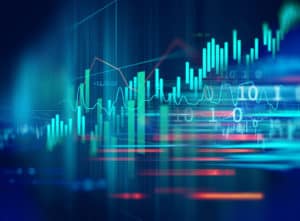 Fixed income data platform, Neptune Networks, has selected a member of its senior management team to become its next chief executive after less than a year in his role.
According to an update on social media, John Robinson has been appointed chief executive officer at Neptune after joining the firm's senior management team in November last year, having most recently worked at Morgan Stanley for nearly 35 years.
At Morgan Stanley, Robinson served across several roles including global head of emerging markets sales, head of European credit sales, and head of US investment grade sales, among others, leaving the bank at the end of 2019.
He replaces interim chief executive officer, Byron Cooper-Fogarty, who took the helm in January last year following the planned departure of former chief executive officer Grant Wilson.
"We are delighted to announce that John Robinson has been appointed CEO at Neptune Networks. Joining the senior management team last November, he has now started his new position as CEO," said Neptune in its social media update.
His appointment follows a series of other senior people moves at Neptune Networks as the data platform, originally founded in 2016, continues to gain momentum in the market.
Following a $15 million funding round from its existing major bank shareholders in June last year, Neptune has appointed Ashley Armanno, a former BGC broker, for a sell-side sales role focused on growing its US client base, and a former UBS digital transformation specialist, Gavin Collins, as its new chief technology officer.