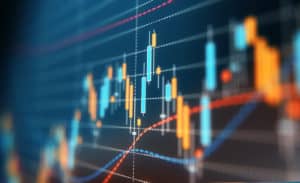 Eventus Systems has appointed a new chief product officer and two directors of regulatory affairs, as the firm looks to continue its growth in Europe and globally.
Ollie Cadman joins as chief product officer and will be based in Stockholm, responsible for building out the firm's global product team and expanding its product offering. Cadman will report to Travis Schwab, chief executive officer of Eventus.
Cadman bring a wide range of product management and business development experience in financial markets and technology, having worked at Intercontinental Exchange and the London Stock Exchange Group, Morningstar and JP Morgan.
Most recently, Cadman served as chief product officer at Vela Trading Systems.
Alongside Cadman, David Griffiths and Martin Appiah join Eventus both as director of regulatory affairs, reporting to Joseph Schifano, global head of regulatory affairs.
In his new role, Griffiths will lead Eventus' client implementation program globally, ensuring new clients maximise the effectiveness of the surveillance procedures, resources and flexibility available to them via the firm's Validus platform.
Before joining Eventus, Griffiths served as head of trade surveillance for SteelEye.
In addition, Griffiths has held senior compliance strategy and trade surveillance roles at JPMorgan Chase, Standard Chartered Bank and Oracle Mantas.
Serving alongside Griffiths, Appiah will be responsible for ensuring that Eventus' growing client base in EMEA is able to meet the demands of local regulations and client risk assessments through the Validus platform.
Prior to this new role, Appiah served as compliance surveillance subject matter expert at Royal Bank of Canada, after acting as lead consultant for compliance surveillance remediation and as compliance surveillance officer for Nomura International.
"Ollie has a powerful background in product development and client service leadership roles within some of the most prominent firms in the industry and is ideally suited to take on our new Chief Product Officer role. Martin and David are trade surveillance subject matter experts who've closely followed and analyzed regulatory developments, particularly in the regions in which they've served," said Schwab.
"Each of them will play important roles in enabling us to provide the best possible service to our clients conducting business globally and in the EMEA region."
Eventus has seen significant growth since establishing its first on-the-ground presence in Europe last year, nearly quadrupling its staff globally since its Series A funding in February 2020.
Earlier this month Eventus completed a $30 million Series B funding round, which will be used by the firm to improve its Validus platform and increase scale across its operations.