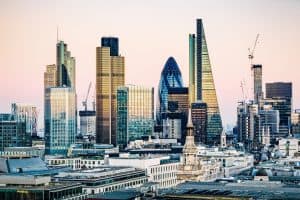 Newly released data has found that 546 firms have reported errors in transaction reporting under the MiFID II regime, following a Freedom of Information (FOI) request from consultancy Duff & Phelps.
The data states that since January 2018, around 15% of firms obliged to report transactions under MiFID II based in the UK have notified the Financial Conduct Authority (FCA) of errors or omissions within their reports.
A further 223 investment firms have been contacted by the UK regulatory body regarding their transaction reporting activities since 3 January 2018 when the regulation went live.
"We believe the proportion of firms that are getting their transaction reporting wrong is actually far higher than the 20% or so that have been in contact with the FCA," said Nick Bayley, managing director, compliance and regulatory consulting practice at Duff & Phelps.
Despite the evidence that the industry is struggling to adjust to the new transaction reporting requirements, the FCA has yet to take any enforcement action, or even investigations, into firms that are failing to meet their compliance obligations in this area.
The FCA has historically imposed fines totalling more than £90 million across a number of firms relating to failures in transaction reporting under the original MiFID regime introduced in 2007.
"MiFID II is the broadest and most complex piece of regulation to affect the European capital markets. It is understandable that the regulator has taken quite a pragmatic approach to firms' compliance and has allowed them the opportunity to remediate errors and improve their reporting.
"However, the honeymoon period of education and encouragement of firms in relation to transaction reporting will not last forever. The FCA has told us that it will take a much stricter approach where firms have made no meaningful effort to comply with their obligations or failed to act on the FCA's observations," Bayley concluded.
The information disclosed by Duff & Phelps follows research published by compliance technology provider Cappitech that found European regulators are failing to provide feedback to most market participants on the quality of transaction reports submitted under MiFID II.
A majority of 68.4% of firms said they have received no feedback whatsoever from regulators on transaction reporting, while the remaining 31.6% respondents said they did receive some form of feedback on transaction reports, specifically on errors such as incorrect prices in currencies, mismatches between CFI codes, and other anomalies in identifier fields for clients.