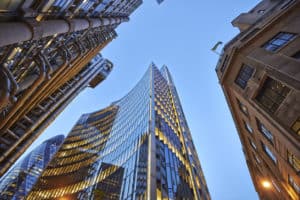 Capital markets technology and advisory firm LPA has appointed Christophe Bossi as sales manager for its asset management sector for France and Benelux.
As part of his new role, Bossi will help grow the French branch of LPA and will oversee the firm's business development within the asset management sector in the region.
In addition, he will assist LPA's clients with transforming and digitising their activity to maximise productivity and ensure regulatory compliance.

"I am very excited to be building on the growth and momentum of LPA's French branch, continuing to unlock our potential in the region and delivering LPA's leading technology solutions to this crucial market," Bossi told The TRADE.

"But this is only the beginning, as we have ambitious plans to continue to expand our presence across Europe, tapping into the many client bases that need to transform their activity. Being based between Montpellier and Paris, I look forward to working to establish LPA as a leader in software solutions and consulting, and support the global team on their significant growth trajectory."
Bossi brings more than 25 years' experience in financial services to LPA having served in a variety of roles at companies including CDC, Deutsche Bank, Bloomberg, SIX Financial as well as FinTechs such as Investis and FE fundinfo.
Bossi's career began with several years in investment banking, primarily at Deutsche Bank. Later, he served with data vendors SIX Financial and Bloomberg, where he promoted their services to large banks in France and Europe.
Over 10 years ago, Bossie entered the fund industry, launching the first data and document dissemination service in France dedicated to fund houses.
The combination of his business development skills and knowledge of the asset management sector in France and Benelux will be used to strengthen LPA's presence in the region.
"LPA has been driving digitalisation in the banking and asset management sectors for over 20 years. It's important that we expand our presence in France," said Peter Schurau, chief executive of LPA.
"Christophe's vast expertise and knowledge of the French financial services market will tremendously help to unlock our potential in the region and deliver LPA's technology and advisory solutions to our clients across the country."
Bossi's appointment follows that of Alexander Ehmann, who joined LPA as head of its asset management business across the UK, Ireland and the Nordics earlier this year. Ehmann was promoted to the role after originally joining LPA as senior sales manager in October last year.
"Asset managers are facing immense pressure from regulators and need to modernise in order to stay competitive. Asset managers need to partner with technology vendors like LPA that don't only have best-in-class software, but also the industry know-how to help them navigate an increasingly complex landscape," said Bossi.