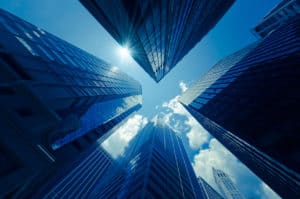 The former co-head of Americas equity research for Goldman Sachs, Penn Egbert, has joined Bank of Montreal (BMO) as managing director, US director of research, based in New York.
According to his LinkedIn profile, Egbert started his new role in March 2022, joining from his former position as senior advisor with financial services SaaS startup GlobalSource Direct, where he spent two years.
Egbert was the head of equity product management for the Americas for Barclays from 2008-2015, before joining Nomura to act in various roles including as head of global markets research, Americas. In 2017 he moved to Goldman Sachs, where he was managing director and co-head of Americas equity research until 2019, when he moved into the FinTech space.
His move is the latest in BMO's recent US hiring spree as it seeks to build out its equities sales and trading business, including the recent appointment of Thomas Guagliardo and Robert Luzzo as co-head of global prime finance and head of global prime sales, respectively.
The Toronto-headquarted BMO is relatively small in North America compared to the bigger US banks, but is making a strong play for expansion on both sides of the pond. In Europe, the bank is currently working on developing its electronic trading team, led by former Citi trader Kavel Patel, who joined in November 2021.
BMO has been focusing on electronic trading since its 2020 purchase of Clearpool, an algorithmic trading specialist founded by former Knight Capital traders. Another Knight Capital veteran, Eric Stockland, joined the firm in 2020 as managing director of the electronic trading division, responsible for product development and building new client relationships.