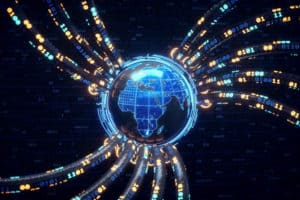 NICE Actimize has launched a new artificial intelligence-based surveillance platform aimed at providing financial services firms and regulators with a single overview of market abuses.
The SURVEIL-X solution is a cloud-based trade, risk and market abuse detection platform launched in response to growing demand from buy- and sell-side market participants for greater oversight and control of surveillance operations in the face of heightened global regulatory scrutiny.
Adopting an AI-based and rules-based analytics foundation, SURVEIL-X reviews the disparate elements surrounding possible market manipulation actions, pieces them together without manual intervention and delivers a single alert to compliance.
By pulling data from various sources, including traditional market information, behavioural data derived from analytics, and various communication platforms, the platform provides a holistic view of market abuse and "unknown" factors, according to NICE Actimize.
"For financial services organisations (FSO), surveillance capabilities have become a compliance necessity for detecting known regulatory risks. The only problem is that risk is a moving target, and the things you don't know or uncover can also hurt your firm," said Chris Wooten, executive vice president at NICE.
"With SURVEIL-X's complete surveillance coverage, AI-powered analytics and anomaly detection, and its other next-generation surveillance capabilities, FSOs can move out ahead of the curve and insulate themselves from reputational damage and fines."
As new and expanded regulatory initiatives have been rolled out across the global financial markets, including MiFID II and Dodd-Frank, both financial services firms and regulators have sought to increase the use of AI-based tools to capture and reduce market abuse.