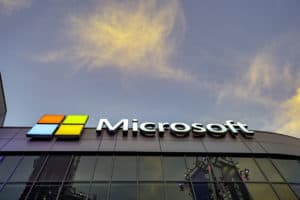 Communications compliance specialist NICE has integrated its trading recording system with the Microsoft Teams platform to help firms meet surveillance requirements as employees work remotely.
NICE said it is also working with Microsoft to certify its trading recording system under the new 'Certified for Microsoft Teams' certification program for compliance recording services. The move aims to streamline communications for firms, while ensuring compliance with various regulations such as MiFID II, MAR, FX Global Code of Conduct and Dodd-Frank.
"Our certified solution with Microsoft Teams – even those covered by the most stringent regulations – helps to speed up their technology adoption of unified communications and digital transformation," said Chris Wooten, executive vice president at NICE. "Moreover, FSOs (financial services organisations) are innovatively equipped to fulfill their regulatory obligations even with distributed work-at-home employees around the globe." 
NICE added that as firms roll out Microsoft Teams due to the shift to remote working amid the global coronavirus pandemic, they should prioritise recording, archiving and retaining all means of regulated employee communications.
"With the integration between NICE and Teams, FSOs can extend the benefits of our innovative Microsoft Teams platform to regulated employees with complete confidence they can continuously meet their regulatory obligations around recordkeeping and retention," Mike Ammerlaan, director of Office 365 ecosystem marketing at Microsoft.
In March as the coronavirus pandemic led to lockdowns around the world, the UK's Financial Conduct Authority (FCA) urged market participants to continue capturing records and data as staff move to alternative sites or home working arrangements.
Some reporting burdens were eased for firms, but the FCA stressed that it expects firms to maintain appropriate records and to submit the relevant data as soon as possible. Noting the drastic changes to working, the FCA said it expects calls to continue being recorded, but accepted this may not always be possible, in which case the regulator should be made aware of the issue.