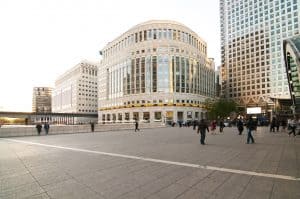 A Nordic fund manager has turned to Refinitiv to deploy an end-to-end buy-side workflow solution for its investment management business.
The agreement will see E. Öhman J: or Fonder (Öhman) implement Refinitiv's desktop, trading, data and analytics, and will cover everything from pre- to post-trade workflow across the firm.
Öhman, which currently manages around $10 billion in assets, is also partnering with buy-side straight through processing software specialist AlphaDesk to deploy its order and portfolio management systems (OMS/PMS).
"Changing our systems and system provider is part of our strategic work to sustainably establish us in the technological forefront, building an infrastructure allowing us to grow our business organically and through acquisition," Öhman's head of business technology and transformation, Agneta Jakas Rosengren, commented.
"In our competitive market where it is crucial to optimise the balance between cost and effect we have decided to team up with Refinitiv, and AlphaDesk, and we are looking forward to a fruitful partnership."
Debra Walton, chief customer proposition officer at Refinitv, added that the partnership demonstrates the confidence that financial firms place in Refinitiv's products and services.
"Delivering a truly global, cross-asset buy-side offering requires tailoring our capabilities across all regions and financial segments. We are excited for the opportunities this deal offers us both in the Nordic region and globally, and look forward to working with Öhman."
Refinitiv was recently established after Thomson Reuters sold a 55% stake in its Financial & Risk business in October to Blackstone. Following the completion of the deal, the Thomson Reuters Financial & Risk unit was renamed Refinitiv.