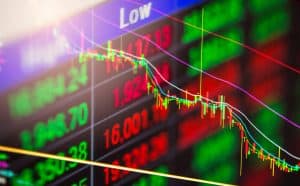 A market outage saw Nasdaq's Nordic markets close without an Auction on Wednesday, The TRADE can reveal.
Nasdaq confirmed that its Nordic markets closed on 16 November without an Auction after an outage, however, confirmed that they opened without issues the following day and continue to operate normally.
The exchange declined to disclose the root cause of the technical issue. "We have identified and implemented a resolution that minimises the risk of the issue reoccurring," said a spokesperson from the exchange.
According to sources familiar with the matter, the Closing price for the markets was not published until several hours after usual market close, and this was not generated by an Auction.

"Events from Wednesday show the need for greater clarity and timely communication from the exchanges in these situations," said a member of the buy-side who wished to remain anonymous. "There needs to be more open-ness from the exchanges over what occurred and what they have done to fix the issue."

Four markets went down in total across Iceland, Denmark, Sweden and Finland, with participants only made aware that there would be no Close in Denmark minutes before it was due to begin, sources familiar with the matter told The TRADE.

"Many funds rebalance their positions or execute client contributions and withdrawal with the benchmark "Market on Close".  Unless the orders are large and need to start early, this flow is executed and benchmarked against the closing auction," said one buy-sider. "Without a Closing Auction, these orders are not executed, which leads to numerous problems."
The outage is the third of its kind at a primary exchange in recent years after similar events took place at Deutsche Borse and Euronext in 2020.
Deutsche Börse experienced two separate outages during 2020 due to software glitches, the first lasting for four hours on its Frankfurt Stock Exchange in April, and the second lasting for three hours on 1 July on its trading platform Xetra.
Marketplaces of the European exchange operator, Euronext, also suffered a three-hour interruption to trading on 19 October of that year that prevented the Closing Auction from successfully taking place.
The number of major outages to take place in the last few years sparked concerns from ESMA over trading venues' reliance on third-party data and software providers at the start of 2021.
In its first trends, risks, and vulnerabilities (TRV) report of that year, the European Securities and Markets Authority (ESMA) cited major blackouts at Euronext, the Tokyo Stock Exchange (TSE), and the Australian Securities Exchange (ASX), and warned against reliance on third-party data and software providers.
"The technological issues that affected venues in 2020 highlighted potential concerns over the concentration of software providers and other technical infrastructures under the same platforms," ESMA said.