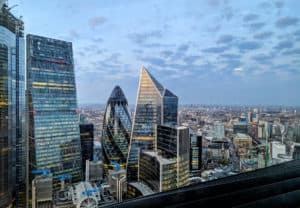 Merchant bank Panmure Gordon has selected a former Winterflood Securities individual as its next head of trading, The TRADE can reveal.
James Perry has joined Panmure Gordon as head of trading after spending the best part of 19 years at Winterflood as its head of small cap trading, according to an update on his social media.
Panmure Gordon had not responded to a request for comment at the time of publishing.
Perry's appointment follows several new hires to Panmure's stock trading division in London, in January last year, according to three people with knowledge of the matter. The bank has been adding headcount under the stewardship of chief executive Rich Ricci.
Among them was Ray Powell, an equities trader, from Shore Capital and Adam Howson, a sales trader, from Winterflood Securities.