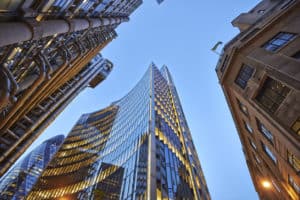 Brendan McCarthy returned to Goldman Sachs Asset Management after spending the last six years at BlackRock as head of US iShares markets and investments client engagement group. Prior to BlackRock, McCarthy spent 15 years at Goldman in a variety in various equities focused roles responsible for portfolio sales and trading in the US, Asia and Pan-Asia. He returns as managing director and head of ETF specialists and capital markets.
Euronext alumnus Kevin Wolf left the firm after five years serving in various executive positions including as chief executive of its FX division. Wolf originally joined Euronext in 2017 as head of fixed income, currencies and credit (FICC) for the US, later assuming his most recent role as chief executive of Euronext FX in 2018. Previously in his career he spent nearly six years at ErisX as head of its New York office and as chief business and product development officer and four years at Bank of America Merrill Lynch as a managing director in global capital markets. Wolf's next opportunity has not been disclosed.
Kepler Cheuvreux appointed former Mirabaud Securities pan-European equities trading specialist, Robert Bishop, to join its execution equity trading team in London. He joined Kepler from Mirabaud as a small to mid-cap Scandinavian equity trader based in London. Bishop has an extensive backlog of experience in equity trading, having previously spent six years at JP Morgan, over 10 years at Redburn and a year at Forte Securities and Mirabaud Securities collectively.
Goldman Sachs' former head of smart order routing and principal liquidity product, Magnus Hedin, was appointed as chief product officer at FinTech, Sequitor. Prior to joining Goldman in 2017, Hedin spent a year and a half at Itiviti AB in a market structure strategy role, nine months as head of development for Nasdaq and six and a half years at financial services group SEB as a product manager for electronic trading responsible for its execution strategy. Previously in his career he also served in several other FinTech focused roles across Cinnober Financial Technology, OM Technology, Netgiro Systems and Information Builders.
Instinet's chief executive officer for Asia, Stuart Knowling, left the firm after serving in the position for the last five years. Knowling originally joined Instinet in 2010, serving as managing director and chief operating officer, Asia, for just over seven years. Prior to that, he served as country head of Instinet Australia and also spent six years at Deutsche Bank as operations manager and, subsequently, global smartsource executive. Knowling has not yet revealed where he will be moving to next.
Liquidinet's global head of equities, Rob Laible, left the firm after serving in his most recent role for a year and a half. Laible spent that last eight years at Liquidnet in a variety of senior positions including chief operating officer, global head of equity strategy, operations and risk, global head of equity strategy and global head of execution and quantitative services. Before joining Liquidnet, Laible was division director at Macquarie Group, where he served as head of program trading and electronic execution for Asia. Laible has stated that he is currently on garden leave and has not yet revealed where he will be moving to next.
Former global head of business development at Citadel Securities, Jamil Nazarali, was appointed as chief executive officer at EDX Markets. Nazarali spent the last 11 years at Citadel Securities, initially joining as senior advisor to the company's chief executive in 2011. He later took on the role of global head of business development, operating in the role for the last four years. Prior to that, he spent 11 years at Knight Equity Markets, most recently serving as senior managing director and head of the electronic trading group.
Hedge fund Millennium poached Goldman Sachs' head of execution services for EMEA, Danny Mallinson, to become its next head of trading. Mallinson has been tapped to replace retiring head of trading at Millennium, Tom Ungi, after spending the last 14 years at Goldman. Ungi had been serving as the hedge fund's head of execution services for EMEA since 2013, originally joining the firm in 2006 as its head of trading.