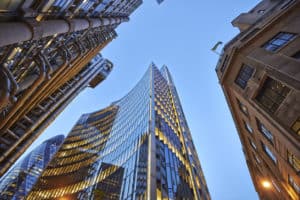 Following the departure of Christian Schalke, director of trading for EMEA at DWS, the firm appointed Aziz Tahir as his replacement. Tahir takes on the role after originally joining Deutsche Bank's asset management arm in 2008 as a senior FX and fixed income trader, having also previously served at ING as a mortgage broker for over two years.
In an update on social media, Schalke confirmed that he would be leaving the bank after 10 years. Prior to joining DWS, Schalke also spent 10 years at investment bank Dresdner Kleinwort Wasserstein and two and a half years at Morgan Stanley.
The TRADE learned from sources familiar with the matter that Mark Foley, head of equity trading at Kepler Cheuvreux in London, recently left the business. Foley will join Credit Suisse's equities high touch trading desk in September and will report to Andy Seccombe. While at Kepler Cheuvreux, Foley also served as deputy head of European trading and had been employed by the broker for nearly 11 years. Prior to joining Kepler, he worked in equity trading at Marex Spectron and Citi.
Elsewhere, TORA appointed William Faulkner for a new outsourced trading role. He joins TORA from Cabrera Capital Markets, where he most recently serving as an equity block trader for EMEA and a sales trader for APAC and EMEA for the last year. Prior to joining Cabrera in 2021, Faulkner spent around 10 years in equity sales trading roles at Citi and UBS in electronic and high touch trading positions. Previously in his career, Faulker also served across GFI Group and Mirae Asset Global Investment in equity trading roles and at Bloomberg's Tradebook in European equity sales.
The Financial Conduct Authority (FCA) appointed Stephan McGoldrick to be responsible for trading and wholesale conduct policy at the firm, effective from 1 September this year. McGoldrick currently serves at BNP Paribas CIB in a GM regulatory affairs role and has been with the bank for just over a year.
Prior to that, he served at Deutsche Bank for nearly 22 years, most recently serving in its global prime finance transition unit and before that in the bank's global markets equities division, dealing with market structure and strategic investments. McGoldrick's career began at NatWest Markets, where he served as a derivatives broker for eight years.