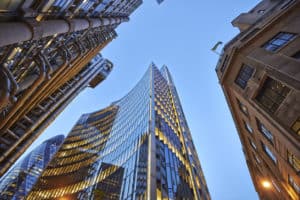 Tradeweb Markets selected former JP Morgan executive, Thomas Pluta, to replace William (Billy) Hult as president. Pluto joined from JP Morgan, where he spent nearly 27 years, most recently as global head of linear rates trading and co-head of North America rates trading. He took the place of Billy Hult, who replaced Lee Olesky as chief executive officer of Tradeweb Markets on 1 January after previously serving in the role since 2008. Olesky, who co-founded the company 25 years ago and had been at the helm since 2008, confirmed in February last year that he would be passing on the reins at the end of 2022 to take up the role of non-executive chairman of the board.
Italian sales-trader for European equity cash at Citi, Gianluca Pezzoni, left the bank to join Kepler Cheuvreux in its Milan-based sales trading team. He joined Kepler as director of international equity sales trading, effective from the start of this year. Pezzoni departed Citi after spending the 22 years with the bank in a similar role.
Fidelity Investments equity trader, Robert Chapman, left the firm after over two decades for a new opportunity. Chapman joined privately-owned investment management firm, American Century, as a senior trader. Chapman had been with Fidelity for 22 years, originally joining Fidelity International in 2000 as an equity trader. He later joined sister company Fidelity Investments when it set up its Hong Kong office in 2010 to cover Hong Kong, Singapore, Malaysia and India. He moved back to London in 2015, also in an equity trading role.
Equity sales trader from VTB Capital, Richard McKay, left the firm to join German investment bank SMBC Nikko Capital Markets in the same role. McKay joined Nikko Capital Markets as an equity sales trader after spending the last eight years at Russian investment bank VTB Capital. Previously in his career, he spent seven six years at Russian commercial bank Uralsib in an equity sales trading role and eight years at Nomura.