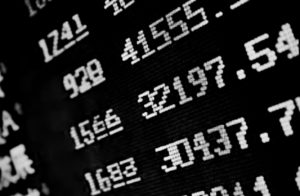 Not-for-profit Plato Partnership has teamed up with analytics provider, Urvin.Compliance, to launch a platform for regulatory due diligence aimed at buy- and sell-side market participants.  
Known as PLIA by PLATO, the platform will provide all best execution-related due diligence questionnaires and data requests as a transparent and auditable record of communication between counterparties.
"Having this central and secure platform will solve some of the challenges faced by trading and compliance teams, helping them to manage risk and due diligence when executing trades," said Adam Conn, head of trading at Baillie Gifford.
Asset managers can use the platform as a central repository for due diligence information and risk management, while the platform streamlines information requests between brokers and clients for the sell-side by automating workflow.
Plato added the platform has extensive scope to help firms improve best execution processes with various metrics to compare counterparties.
"Since its inception, Plato has been committed to improving the structure of the European marketplace and to providing a forum for better communication between the buy and sell-side," said Mike Bellaro, CEO of Plato Partnership. "PLIA by PLATO brings us another step closer to realising these ambitions, bringing greater efficiency into the best execution process across a range of assets."
In February the trading consortium Plato Partnership expanded its network with a number of new high-profile members. Allianz Global Investors, Schroders and T.Rowe Price, as well as Credit Suisse and Exane BNP Paribas were among those to have recently joined the project.
"We are excited to become a preferred provider of the Plato Partnership and look forward to collaboratively creating efficiencies, innovative solutions, and game-changing functionality for its membership and all other users of the platform," Bill Stephenson, CEO of Urvin.Compliance, concluded.