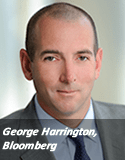 US regulators are being urged to employ a phase-in period for foreign exchange derivatives to be traded on swap execution facilities (SEFs) after they become subject to mandatory clearing.
The US Commodities Futures Trading Commission (CFTC) met last week to discuss when FX non-deliverable forwards should be centrally cleared, a decision market participants have been awaiting for some time.
Once that mandate is passed, the regulator will then aim to increase transparency by requiring all NDF FX trades to be executed electronically. 
A SEF can then apply for the derivatives to be made available to trade, sparking an industry-wide directive for FX NDFs to be executed exclusively on the electronic platforms.
During the CFTC meeting, SEFs and a range of other industry participants were said to be pushing for a phase-in period between new clearing and trading requirements. 
"If they [The CFTC] were to put a requirement in and SEFs were to MAT them, there would be a lot of things that have to happen in terms of setting up with an FCM, clearing houses etc," said George Harrington, global head of fixed income trading at Bloomberg.
"We would hope that there will be some kind of delay between required clearing and required trading. A few weeks after would be too fast, so we have asked for somewhere between 12 and 18 months between these events.
"It wasn't just the SEFs raising that concern it was the FCMs, the hubs and the end users so I think they got the picture."
Interest rate and credit default swaps have already been subject to the MAT rule with over 50% of those OTC trades now going through SEFs. Some FX trades are being executed electronically at present, however being made available to trade would see volumes increase exponentially.
Despite the fact that eventually FX NDFs will be traded on SEFs, the complexity of the products and the size of the FX market have delayed proceedings. 
Jim Myers, senior manager, business consulting trading and risk management, Sapient Global Markets, believes clearing and trading mandates could be set to drastically shake up the FX market. 
"If FX becomes mandatory for clearing it will become mandatory for trading and that could have quite a significant impact on SEF volumes as well," he said.
"With FX, the cross-margining aspect of things might mean that there is a benefit to clearing all of your FX portfolio rather than just your non-deliverable stuff. That could mean you have a sea change in terms of the operational model for FX in the investment banking industry."