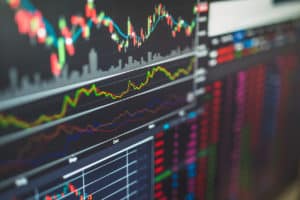 Proprietary trading firms are expected to turn their heads away from foreign exchange in 2022 amid uncertain monetary policy, a report by Acuiti has found.
Just 12% saw big potential in the asset class, ranking last in Acuiti's report, with over a third of prop trading firms seeing little potential.
Instead, the crypto markets have been tapped as the ones to watch with over half of firms surveyed expecting them to have "huge potential" in the year to come despite uncertainty around the regulatory framework, with many feeling opportunistic around volatility caused by recent price plummets.
"Whether this pessimism changes as central banks tighten monetary policy will be interesting to observe," said the report.
"There were significant differences between company types in terms of where the opportunity lay in 2022. Ultra-low latency and predominantly algo trading firms saw heightened opportunities in FX compared with their peers with all firms seeing huge potential in this market coming from these segments, while point and click firms were more likely to identify opportunities in interest rates and energy markets."
Equity options and interest rates claimed second and third place in Acuiti's rankings, with just under 40% of firms seeing "huge potential" in the former.
In terms of execution strategies, the report found that firms were becoming increasingly divided in their approach to latency with second tier algo firms becoming less important and traditionally less latency sensitive hybrid firms becoming more important.
In the year to come, almost half of firms surveyed expected expanding coverage within existing exchanges to generate the most opportunity for profit growth, followed by expanding into new asset classes and starting to trade on new exchanges.
Elsewhere, almost all of the institutions surveyed saw their costs increase in 2021, with 79% reporting that market data fees had driven this, followed swiftly by 76% reporting exchange fees.