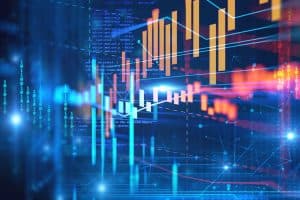 Trading execution algorithm provider, Quantitative Brokers, has launched a new liquidity tracking tool for institutional investors aimed at helping them achieve best execution.
Named Liquidity Tracker, the new tool is free and can be used by institutional investors for real-time analysis to help them minimise the price impact of their orders.
Quantitative Brokers confirmed that in phase one of the roll-out of the tool it will track around 20 markets globally, analysing historical and real-time liquidity and quote size activity for each asset class.
It also serves as a health monitor for the markets, said the algorithm provider, due to its intraday updates.
"QB Liquidity Tracker marks a significant milestone for us since the launch of QB's Roll Tracker, strengthening our position as a leading algorithmic and analytics provider," said QB head of research, Shankar Narayanan. 
"Identifying the state of liquidity is a vital step to understanding and utilising the next frontier in algorithmic execution, which we call Regimes."
The development follows the recent upgrade by Quantitative Brokers to its Striker options on futures execution algorithm, originally launched in April 2020.
The company launched the newly expanded Striker 2.0 into the market in October last year, which  allows users to seek out, display, and trade in-between minimum exchange tick increments, on top of its existing capabilities that allowed traders to participate in exchange increments.
It also launched its algorithms onto Hong Kong Exchanges and Clearing (HKEX) in August last year, due to rising demand for basket trading capabilities.
"We are now well-positioned to move into that space [basket trading] for large asset managers looking to trade global equity indices," chief executive officer Christian Hauff told The TRADE at the time.