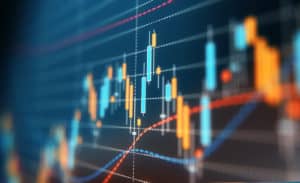 Quantitative institutional asset management firm Quoniam has become the latest buy-side organisation to join the Glimpse data sharing network.
Aimed at giving buy-siders more control over their data, the start-up allows firms to pool and exchange data via its platform to create a more democratised approach to information in the market.
Glimpse has gained significant traction with the buy-side in the last few months as it approaches its upcoming launch in the fourth quarter of this year.
Firms to have already voiced their support for the network include PGGM, Allianz Global Investors, Bluebay Asset Management, Carmignac, Cowen, Exoé, Federated Hermes, First Sentier Investors, Groupama Asset Management, Invesco, Jupiter Asset Management, Liontrust Asset Management, Natixis TradEx Solutions, NN Investment Partners, Quoniam Asset Management and Union Investment, among others.
Glimpse also recently launched its data dividend scheme which rewards firms a dividend for the information they submit to the market based on the total volume and the number of trades the data relates to.
"I'm delighted to announce that Quoniam have joined the Glimpse data sharing network," said Paul O'Brien, founder and chief executive of Glimpse Markets.
"Glimpse brings transparency to the bond markets by empowering the buy-side to share execution data with one another on a 'Give to Get' basis – asset managers can now control, own and monetise all of the data they're generating. I'm looking forward to an exciting Q4 as we continue to grow the network and move closer to launch."
The news also follows a partnership with trading systems provider TORA in July earlier this year which allowed buy-side users of its order and execution management system (OEMS) to contribute and view execution data at the point of trade.