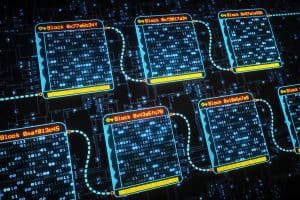 Blockchain technology specialist R3 has hired an electronic trading client connectivity associate from Societe Generale.
Bryan D'Souza, who announced his new role via social media, has been appointed as partner manager at R3 in Europe, and joins the blockchain technology vendor after more than seven years with French investment bank Societe Generale. R3 did not respond to request for comment.
D'Souza started his career at Societe Generale after completing technology internships at Citi and AXA Investment Managers. He held various roles at Societe Generale, including as an associate for cross asset execution and electronic trading direct market access client connectivity.
"I'm pleased to announce I have joined R3, as a partner manager with an EMEA focus after 7 fantastic years at Société Générale. I look forward to helping grow the number of quality CorDapps on the Corda Ecosystem," D'Souza said in a social media post about his new role.
R3 is currently planning to open a new office in Dublin as part of a major expansion. The Dublin office will be the blockchain firm's second European office and it is due to open in 2020.
Under the plans, R3 also said it has doubled the size of its office in London office and will add more than 40 new hires in the city. The extra space will support its "aggressive hiring plan" to increase global headcount from 215 to almost 300 by the end of the year, with over half of those being based in the larger London office.
"There is enormous opportunity for London post-Brexit," R3 chief executive, David Rutter, said at the time. "While there clearly remain some uncertainties, we believe the city is well placed and established to thrive in the coming years. That's why we are confident in making this substantial long-term commitment now."