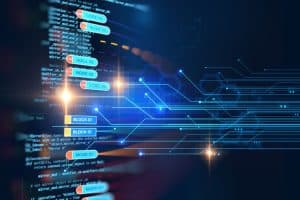 Blockchain technology specialist R3 is planning to open a new office in Dublin, its latest expansive move after announcing it would double staff in London.
Dublin will be R3's second European office and is set to open in 2020 as part of the vendor's rapid expansion plans.
The office will serve as another technology hub, primarily staffed by engineering specialists that will work closely with the existing R3 team in London.
R3, which is backed by a consortium of the big investment banks, is in the process of an 'aggressive hiring plan' to increase global headcount from 215 to almost 300 by the end of the year.
"We're proud to host one of the most active and diverse ecosystems of blockchain applications on our Corda platform, but to make sure that we keep up with the demand from developers and end users, significant investments into our personnel are essential," said David Rutter, CEO of R3.
"After careful consideration, we chose Dublin because of the deep pool of existing blockchain and technical skills in the city, as well as its close connections to our existing hub in London. We're looking forward to building our new home here and engaging with the local tech community over the years to come."
In March, the blockchain technology vendor laid out plans for its new strategy, which includes exploring joint ventures and potential acquisitions.
It created a dedicated 'corporate development' function, to support early-stage companies building on its flagship Corda platform, as well as exploring joint venture opportunities.